24601关注的小站 · · · · · ·
24601的评论 · · · · · · · · · · ( 评论26 )
24601 评论: She's the Man


Pretending to really think that Amanda is perfect in disguising as a man, then this film is worth 80 points~ The Americans played soccer into ice hockey and rugby ~ As soon as Vinnie Jones came out...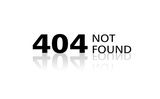 榮幸關注,歡迎取關,感謝拉黑。天各一方,後會無期,今朝不處,緣逢外世。再見。
Honored to follow, welcome to cancel, thanks for pulling me into the black list. Living in different places, maybe never see each other again. It is impossible to live together happily in this world. Maybe we will meet in the outside world again. Farewell.
24601的广播 · · · · · · ( 全部 )
订阅24601的收藏:
feed: rss 2.0