莎乐美的剧情简介 · · · · · ·
A great terrace in the Palace of Herod, set above the banqueting hall. Some soldiers are leaning over the balcony. To the right there is a gigantic staircase, to the left, at the back, an old cistern surrounded by a wall of green bronze. The moon is shining very brightly.

Narraboth gazes from a terrace in Herod's palace into the banquet hall at the beautiful Princess Salome; he is in love with her, and apotheosizes her, much to the disgusted fearfulness of the Page of Herodias. The voice of the Prophet Jochanaan is heard from his prison in the palace cistern; Herod fears him and has ordered t...
显示全部
莎乐美的演出版本 · · · · · · ( 添加版本 )
莎乐美的话题 · · · · · · (

全部 条

)

什么是话题
无论是一部作品、一个人,还是一件事,都往往可以衍生出许多不同的话题。将这些话题细分出来,分别进行讨论,会有更多收获。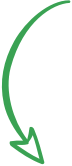 这篇剧评可能有关键情节透露
20081011Met. 能唱莎乐美的女高音的音域真的广,在Herod各种诱惑下依然坚持要先知的头的那几句像是嘶吼,音低的惊人。想起拉美莫尔的露琪亚里Lucia有长达20分钟的mad scenes女高会很累,而病娇Salome简直全程mad, 女高要全然的将精神能量都炸出来,玫瑰都变成烈火;Mattila谢幕... (
展开
)
> 更多剧评 1篇