奥赛罗的剧情简介 · · · · · ·
Time: The late 16th century
Place: A coastal city on the island of Cyprus

Act 1

A town in Cyprus, outside the castle. An inn with a pergola, in the background the quayside and sea. It is evening. Lightning, thunder, gale force winds.

On a stormy evening, the people of Cyprus anxiously await the arrival of the new governor, Otello, from a naval battle with the Turks (Chorus, Montano, Cassio, Iago, Roderigo: Una vela! / "A sail!"). For a moment it seems as if Otello's ship will founder, to the delight of Otello's treacherous ensign, Iago, but Otello arrives safely and announces that...
显示全部
奥赛罗的演出版本 · · · · · · ( 添加版本 )
奥赛罗的话题 · · · · · · (

全部 条

)

什么是话题
无论是一部作品、一个人,还是一件事,都往往可以衍生出许多不同的话题。将这些话题细分出来,分别进行讨论,会有更多收获。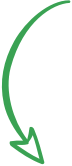 冷静了一天多,终于有时间也有精力好好梳理一下。 总体来说国家大剧院这一版还是相当不错的。奥赛罗嘛,毕竟难度在那呢,乐队和主演出点小瑕疵也是难免,但总体而言,一声bravo也是当得的。四位主演都很给力,女高音的抢眼在意料之中(毕竟胸也够大),但唱得确实不如排练中好... (
展开
)
2011年11月 20号晚上在北大纪念讲堂看的。很多年以前,我听过《奥赛罗》的中文音频版,虽然只闻其声,但那种声音的张力和感染力让我记忆犹新,人物的个性和剧情的冲突也给我留下了深刻印象。这次看到了现场版,演员演得也很动情,可毕竟是英文对白,加上莎翁的台词经常是大段修... (
展开
)
http://www.mask9.com/node/105373 歌剧《奥赛罗》是被世人称为"歌剧之王"居塞比·威尔第(Giuseppe Verdi)创作生涯的最后三部歌剧作品之一,它的脚本由著名诗人阿里戈·博伊托(Arrigo Boito)根据威廉·莎士比亚(William Shakespeare)同名悲剧改编而成。此部作品威尔第酝酿达1... (
展开
)
> 更多剧评 7篇