黑白相机Apps
来自:豆瓣
类别: 移动应用
Simply Photography. Simply B&W. An easy and simple way to turn your color shots into dramatic black and white photos. Explore tone, brightness and contrast to re-visualize your images on your iOS d...
来自:豆瓣
类别: 移动应用
With DHDR you can also reveal details you thought lost in dark images. Dark photos you thought were unusable suddenly opens up! HDR ADJUSTMENT - HDR RADIUS - HDR INTENSITY - BLACK POINT - WHITE POI...
来自:豆瓣
类别: 移动应用
Nova makes creating stunning black and white photos and videos easy. • Use the free photographer-designed presets to achieve the perfect look • Use all of the same tools to edit your videos ...
来自:豆瓣
类别: 移动应用
#BLACKapp A unique, professional and accurate black and white analog photo film emulator. ENHANCE PHOTOS LIKE NEVER BEFORE Apply precisely generated filters to make iPhone photos resemble some of t...
来自:豆瓣
类别: 移动应用
Takayuki Fukatsu's 3rd toycamera application. SepiaCamera is a camera app that changes your photo to old sepia style. There is no setting, just take a photo and the app automatically adds several e...
来自:豆瓣
类别: 移动应用
- Support iPhone5 4" Retina display - Support iOS 7 Introducing ColorManger, that is able to control the colors of photo at your taste. You can change your photo's color as much as you want. As con...
来自:豆瓣
类别: 移动应用
What if the world is not consisted of only black and white? Also, your boss always enforces you not to use only black and white when you are working at your company? It`s going to be awful. So here...
来自:豆瓣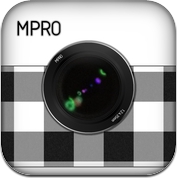 类别: 移动应用
MPro App is specially for Monochrome Photograph. Has been designed to capture high-quality black and white photography. (Need iOS6.1 or later) Features # High Quality Picture. Has been designed...
来自:豆瓣
类别: 移动应用
Create beautiful black & white photography! Monochromia lets you turn your iPhone/iPad photos into impressive monochrome ones. Just select photos, then swipe your finger horizontally and vertically.
来自:豆瓣
类别: 移动应用
Black & White Filter Only ! Professional Monochrome Camera App "ZebraFilm is an excellent, easy to use black-and-white photo app. " - Life In LoFi - ▧Pro B&W Effects Beautiful & Cool FXs ! B&...
来自:豆瓣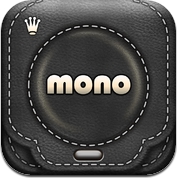 类别: 移动应用
" 光的世界与浓淡细腻完美的结合,带您进入厚重感十分的 MonoPix 世界… MonoPix 世界让您以全新的感觉体验多姿多彩的生活!" KEY FEATURES:  [ Camera – Camera for the Professionals ]  • Able to sh...
什么是豆列 · · · · · ·
豆列是收集好东西的工具。
在网上看到喜欢的,无论它是否来自豆瓣,都可以收到你自己的豆列里,方便以后找到。
你还可以关注感兴趣的豆列,看看其他人收集的好东西。
最新留言 · · · · · · ( 全部 )
神啊请保佑Hope的其它豆列 · · · · · · ( 全部 )