Distressed FX
iPhone / iPad
简介 · · · · · ·
UPDATE 20/03/2016 - BIG NEWS - v2.0 on its way ... A free & automatic upgrade for existing users
** Previously Ranked #1 app in 23 countries - #1 Photo app in 37 countries **
** Featured by Mac Format and Black + White Photography Magazine
** Join us at www.facebook.com/DistressedFX
** Critically acclaimed by top iPhone photographers such as Sarah Jarrett and traditional pros such as Tim Clinch
Creating gorgeous artwork from your photos has never been easier. With Distressed FX, simply take a photo and choose from a wide range of textured images and overlays. Transform even the most mundane photo into a work of art.
** Video Demo: www.distressedfx.com/demo
** New features: http://youtu.be/DAQUJxcOpko
• Particularly suited to still life and landscape photography - this app will perfectly compliment your existing collection of photo apps.
Distressed FX is powered by the textures of Cheryl Tarrant, a texture artist from Tennessee. Her popular and unique style is now available in your pocket, wherever you go.
• Follow Cheryl on Instagram http://instagram.com/distressedfxapp
• Be our friend on Facebook www.facebook.com/DistressedFX
• Follow us on Twitter : @distressedfx
See examples of the Cheryl's distinctive work here: www.flickr.com/photos/jewellofdistressed/
The App Features:
• Choose from hundreds of combinations of textures!
• Circular and linear blur effects - (aka Tilt Shift)
• Colour and black & white HDR effects
• Incredibly easy to use
• Adjust Brightness, Contrast and Saturation
• Adjust texture strength
• Share and Save your pictures via Email, Instagram, Facebook, Dropbox and Twitter
• Optimised interface for iPhone 5 and iPad
>> Pictures printable at 26cm x 26cm 200dpi <<
** Find out more about Distressed Textures at www.distressedfx.com & www.distressedtextures.com
Distressed FX (tm) is a trademark of Cheryl Tarrant in the United States of America.
喜欢的人也喜欢的摄影应用 · · · · · ·
喜欢的人也喜欢的其他应用 · · · · · ·
Distressed FX (iPhone / iPad)的话题 · · · · · · (

全部 条

)

什么是话题
无论是一部作品、一个人,还是一件事,都往往可以衍生出许多不同的话题。将这些话题细分出来,分别进行讨论,会有更多收获。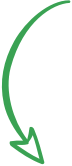 收藏这个应用的豆列 · · · · · · ( 全部 )