Famous Books - Treasures of the Bavarian State Library
iPhone / iPad
简介 · · · · · ·
The Bayerische Staatsbibliothek accommodates in its vaults some world-famous and most precious works of the written cultural heritage of mankind. The App "Famous Books - Treasures of the Bavarian State Library" presents an exquisite selection of these holdings:
52 splendid manuscripts, unique incunabula and rare, precious printed works from the Occident and the Orient, all representing treasures whose originals can be viewed only very rarely in exhibitions. The brilliant, comprehensive digital copies of the exhibits - formatted for presentation on iPad, iPhone and iPod - provide a fascinating insight into the treasures held by the Bayerische Staatsbibliothek.
The manuscripts and printed works can be browsed from the first to the last page. Among the exhibits there are for example the manuscript A of the Nibelungenlied, the eight volumes of the Ottheinrich Bible, the Babylonian Talmud or the Parzival epic by Wolfram von Eschenbach.
Requires iPhone 3GS or newer, iPad or iPod touch (32GB and up) latest generation. Does not run on iPhone 3G, iPod touch 8GB or older.
喜欢的人也喜欢的图书应用 · · · · · ·
喜欢的人也喜欢的其他应用 · · · · · ·
Famous Books - Treasures of the Bavarian State Library (iPhone / iPad)的话题 · · · · · · (

全部 条

)

什么是话题
无论是一部作品、一个人,还是一件事,都往往可以衍生出许多不同的话题。将这些话题细分出来,分别进行讨论,会有更多收获。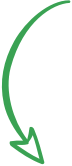 收藏这个应用的豆列 · · · · · · ( 全部 )