Vipassana
iPhone / iPad
简介 · · · · · ·
This app has been conceived by an old student of Vipassana meditation in Sayagyi U Ba Khin's tradition, as taught by S.N. Goenka. It's aim is to help meditators of this tradition in organising their daily sittings.
However, feel free anyone to use it for your own meditation practice, and be happy!
This application will help you to track meditation time in the simplest way. Select the length of time you want to meditate and tap the silhouette. The app starts to count down. When the time ends, you'll hear a Burmese gong ringing.There is an option to have a gong warning you 5mn before the end, so you can practice Metta Bhavana.
Tip: turn the app off while meditating, it works on the background very well. If you don't have iOS 4.x installed, then put the device face down while meditating, it will save battery life.
Vipassana , which means to see things as they really are, is one of India's most ancient techniques of meditation. It was rediscovered by Gotama the historical Buddha, more than 2500 years ago and was taught by him as a universal remedy for universal ills.
• single gong only – to not interupt those who wants to continue sitting after ending gong
• be happy screen after meditation end
• have you already tried to shake a device to check sound level or gong?
Vipassana (iPhone / iPad)的话题 · · · · · · (

全部 条

)

什么是话题
无论是一部作品、一个人,还是一件事,都往往可以衍生出许多不同的话题。将这些话题细分出来,分别进行讨论,会有更多收获。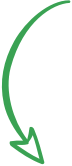 收藏这个应用的豆列 · · · · · · ( 全部 )